Dental Implant Restoration in Brampton | Replace missing teeth - Earlsbridge Dental
Out of all the tooth replacement options, dental implants are the most stable, durable and natural looking. This is because a dental implant is directly placed into a tooth's root, a highly stable spot for your crown to be placed. This intricate process closely mimics the function of a natural tooth and prevents bone shrinkage that occurs when a tooth is left missing . 


Dental implants are durable because they are made from titanium alloy, which is held firmly in place by the gum and bone tissues that grow around it, once the surgical site has had a chance to heal. The dental implant is often capped off with a highly realistic dental crown.

If you're looking for an effective way to replace missing teeth, contact Earlsbridge Dental to see if you're a candidate for dental implants.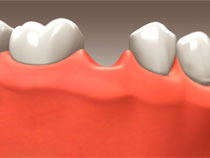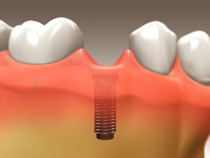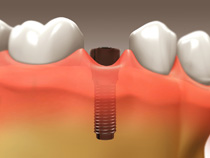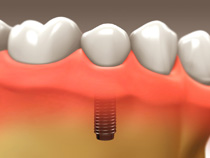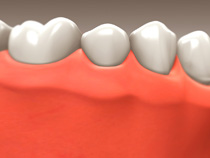 An artificial tooth can then be attached to the implant. The end result is a strong, secure tooth that is virtually indistinguishable from natural teeth.