Children's Dentistry Brampton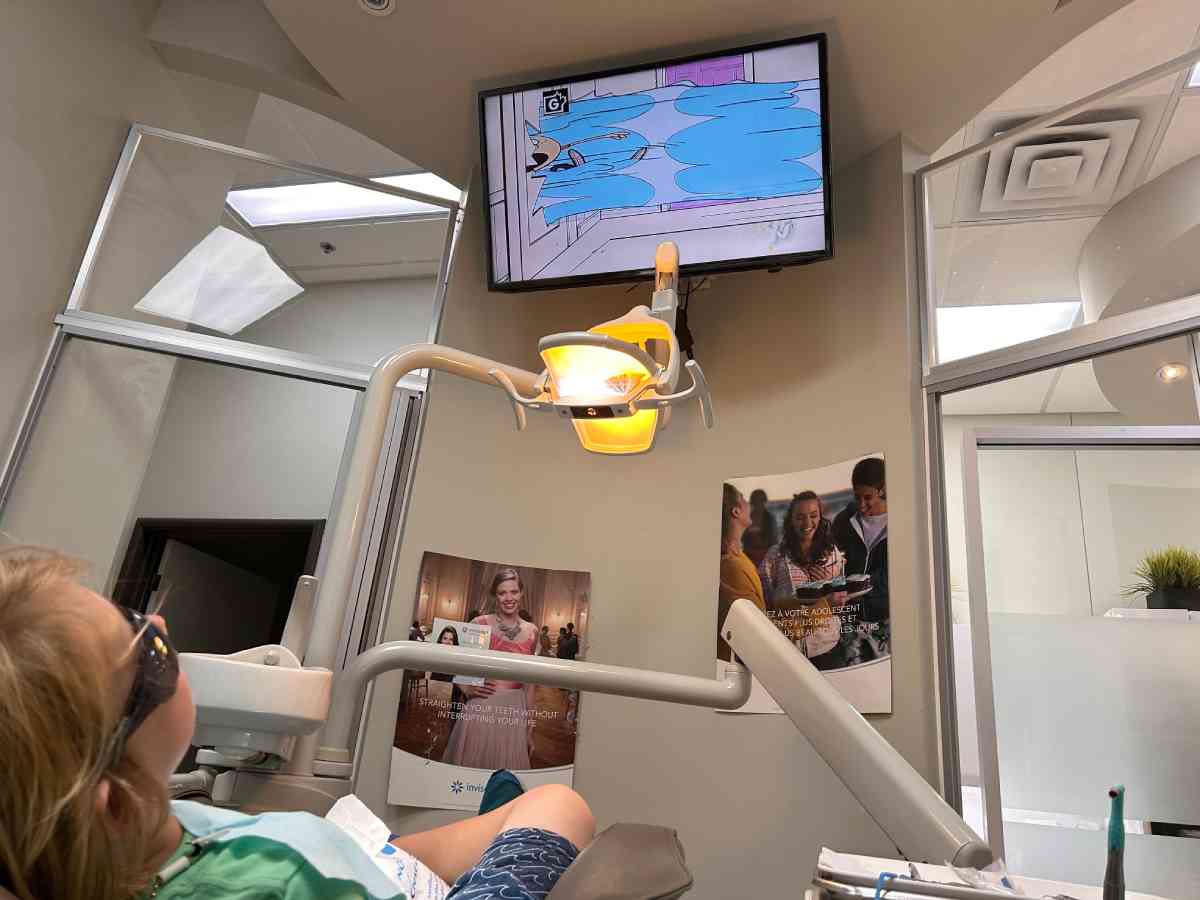 Welcome to Earlsbridge Dental: Where Kids Smile Brighter in Brampton
At Earlsbridge Dental, we believe that a child's dental visit should be more than just routine – it should be an enjoyable experience. Our commitment lies in creating a warm and inviting atmosphere that ensures your child feels comfortable and at ease during their time with us.
Kid-Friendly Features for a Stress-Free Visit
Cartoons Above the Dental Chair: We know that entertainment can work wonders in calming nerves. That's why we have cartoons playing above the dental chair, offering a delightful distraction that turns their visit into a fun adventure.
Play Station & WiFi Access: Teens love staying connected, so we've got it covered! Our internet station with WiFi access allows them to use their devices during the visit, ensuring they feel at home while in our care.
Treasure Chest with Prizes: Every visit deserves a celebration! Our treasure chest filled with prizes is a special reward for our young patients, giving them something exciting to look forward to after their appointment.
---
Tailored Dental Care for Children
Understanding that dental visits can be intimidating, we go the extra mile to ensure your child's comfort.
Our comprehensive dental care for children in Brampton encompasses a range of services specially designed to meet their unique oral health needs. From regular check-ups to specialized treatments, our focus is on keeping their smiles healthy and happy.
Specialized Children's Dental Center
We specialize in providing top-notch care for children from infancy through their teenage years and early adulthood. No referral is needed; we're here and ready to welcome your child to our office.
Compassionate Care in Brampton
Your child's comfort and safety are our top priorities during any dental procedure. Our team offers a range of treatments, including general anesthetic dentistry, establishing a strong foundation for your child's lifelong oral health.
Stress-Free Pediatric Dentistry
We understand the stress parents can feel when taking their child to the dentist. That's why our pediatric dentistry in Brampton focuses on creating a calming environment. We aim for clear communication and a compassionate approach to ensure your child feels safe and comfortable throughout their visit.
Join us at Earlsbridge Dental in Brampton, where we make dental visits for children enjoyable, comfortable, and stress-free. Schedule an appointment today and let us take care of your child's smile!
If you are looking for a dentist in Brampton for
Children's Dentistry
please call us at
905-846-6661
or
book an appointment
online.
Ask Questions
We will gladly answer any questions you may have.
Ask Questions
Book Online
Earlsbridge Dental offers the ability to request your dentist appointments online. Schedule an appointment now!
Book Online
New Patient Forms
By filling out the New Patient Forms ahead of time you will save significant time on your visit.
New Patient Forms